About Company
Established in the year 2008, AP Industries is one of the leading crane manufacturers in India. We specialize in manufacturing and servicing of various lifting arrangements such as EOT cranes, Gantry cranes, Tower cranes, Electric Hoists & Goods Lift. We provide customer-centric solutions to our clients.
AP Industries is proud to be associated with esteemed clients such as S.P. Singhla Construction Pvt. Ltd., BridgeCon India, TATA Projects, Navayuga, ITD-ITD CEM JV, Era Infra, L&T SUCG JV,CEC, Mahindra, KEI, GPT infra, Amtek & Agarwal Metal. Apart from the private sector we have also worked with various government agencies which include COFMOW, Bank Note Paper Mill & Electricity boards. We have also been a constant supplier to various Metro projects in Delhi, Jaipur, Kochi & Hyderabad. AP Industries has exceeded expectations in terms of pricing, quality, delivery and prompt after sales services.
Till date we have supplied more than 1000 cranes catering to different industries namely infrastructure, chemical, auto, cable, metal, steel and power plants. We have cranes manufactured cranes up to 150T capacity and a maximum span of 40 metres.
Our core values till date have been the same reliability and innovation – much akin to the products we manufacture. Emphasis on maintaining customer relations is the reason why we have been able to create shared value with our customers.
Read More
Meet Our Team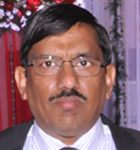 Mr. Rakesh Chand Tayal
The Managing Director of company Mr Rakesh Tayal started his career as a design engineer and has an experience of more than 25 years in crane industry. Apart from design of cranes, he holds expertise in customized lifting solutions.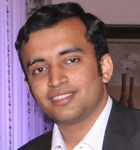 Mr. Prateek Agarwal
Graduated in 2011 from Delhi College of Engineering, Mr Prateek Agarwal looks after marketing division of the company. He also looks into new product development for the company.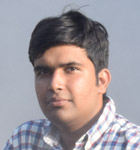 Mr. Ankit Aggarwal
Mr Ankit Aggarwal is a Mechanical Engineering graduate from ITM University. He is involved in the design of cranes. He looks after the supervision of erection and commissioning process of cranes.